Northwest Indiana Criminal Defense Lawyer
Serving Lake County IN, Porter County IN and the surrounding areas.
Call TODAY for HELP!!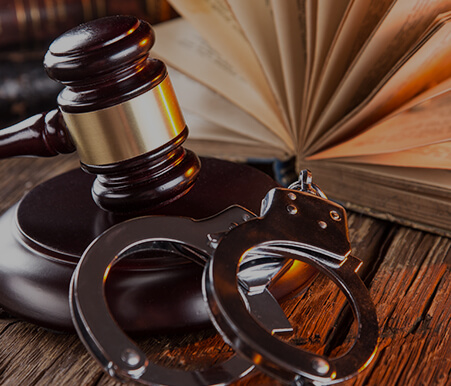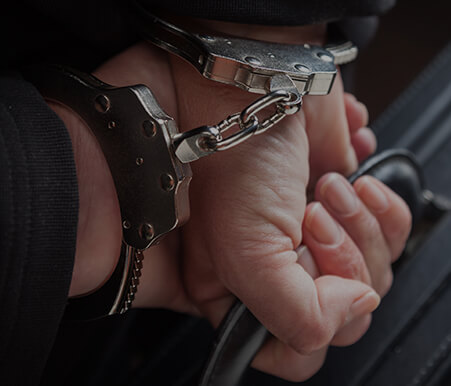 Choosing a lawyer can be very difficult decision. It can be even more difficult when the decision you make could affect your freedom and your future.
I am attorney Matthew Fech of the Law Office of Matthew N. Fech, P.C. I have almost 20 years of experience defending clients charged with the most serious criminal offenses.  I work tirelessly to reach a resolution that satisfies each and every one of my clients.  If I cannot reach a satisfactory plea agreement for my client, I will gladly take the next step and prepare my client's matter for trial.
During the course of my career, I have helped thousands of clients fight criminal charges. These crimes range from minor traffic violations all the way up to murder charges. I have successfully represented individuals charged with offenses such as arson, dealing and possession of narcotics, murder and rape.  Because I have never worked as a prosecutor, I only know how to represent my clients from the perspective of them being presumed innocent of all charges against them and I make sure to hold the State or Government to this most lofty legal standard.
In October of 2018, the Lake County Board of Commissioners selected me serve as the Attorney to the Lake County Board of Commissioners, succeeding John S. Dull who served in that capacity for more than 36 years.  I am honored and privileged to hold this position and serve the Citizens of Lake County along with maintaining my private criminal law practice.
I served as the Lake County Bar Association President in the year 2020 having been elected the 35th LCBA President.  In the spring of 2021, the Federal Defender Board of the Northern District of Indiana nominated and elected me as President of the Board to serve from the spring of 2021 through spring of 2022.  I am deeply humbled to have had the opportunity to serve as the Lake County Bar President and now serve as President of the Federal Defender Board.  In addition to serving these professional boards, I also enjoy spending my free time coaching my son's biddy basketball team and assisting coach is Cal Ripken League baseball team.
Consistent and Reliable Legal Services From a Northwest Indiana Criminal Defense lawyer. Serving Griffith, Hammond, Crown Point, Merrillville, Gary, East Chicago, St. John, Lowell, Munster, Schererville, Dyer, Highland, Hobart, Lake Station, Lake County IN, Porter County IN and the surrounding towns, areas and counties.
---

Attorney Fech obtains another dismissal for his client – you can read the full story HERE!
PROSECUTORS DROP CHARGES AGAINST MAN ACCUSED OF SEXUALLY ASSAULTING ELDERLY RELATIVE
Lake County prosecutors filed a motion Monday seeking to dismiss charges against a Munster man accused of sexually assaulting an 89-year-old relative with dementia, records show.
Abrahamson's attorney, Matthew Fech, said Abrahamson was "grateful the criminal case is behind him" so he can "properly grieve" the recent death of his relative.  
Attorney Matthew N. Fech as seen in the Chicago Tribune – please CLICK HERE to read more!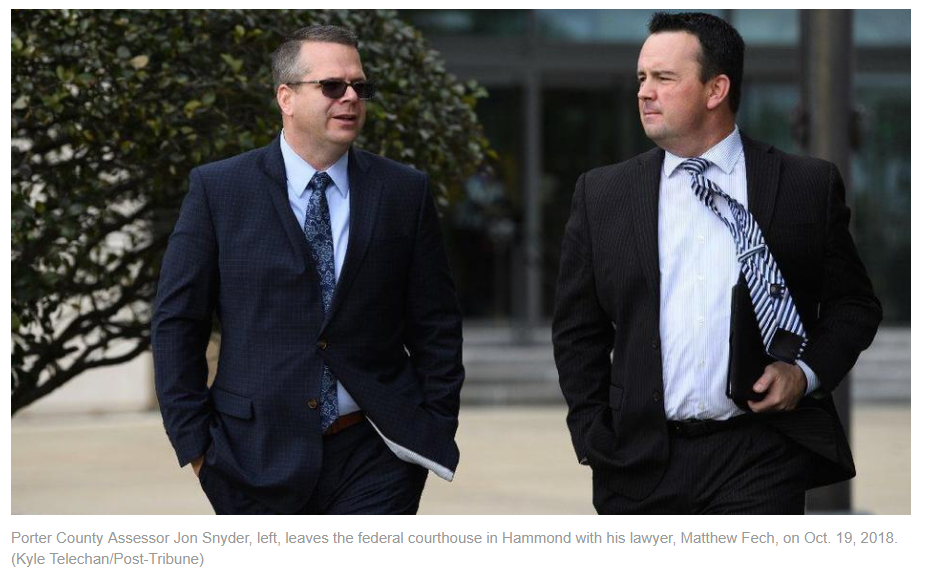 ---
Prosecutors drop charges against man wounded in shooting involving neighbor
You can read the full story HERE!
You can read the full story HERE!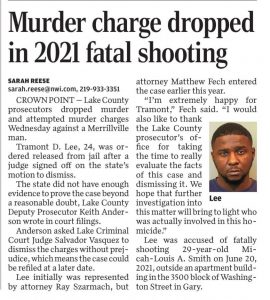 >

Practice Areas

My Commitment to My Clients
I take time to understand my clients' needs and objectives because I consider every client to be unique. I take time to carefully evaluate your case before determining the best course of action. Then, I will meet with you to explain my recommendations and the process that will obtain the best possible outcome for your case. The decision on how to proceed will always be yours. I never pressure my clients into accepting a plea agreement simply so that I can move onto the next case. I understand what is at stake in your life and I take my job as your legal advocate very seriously.

Service & Personal Attention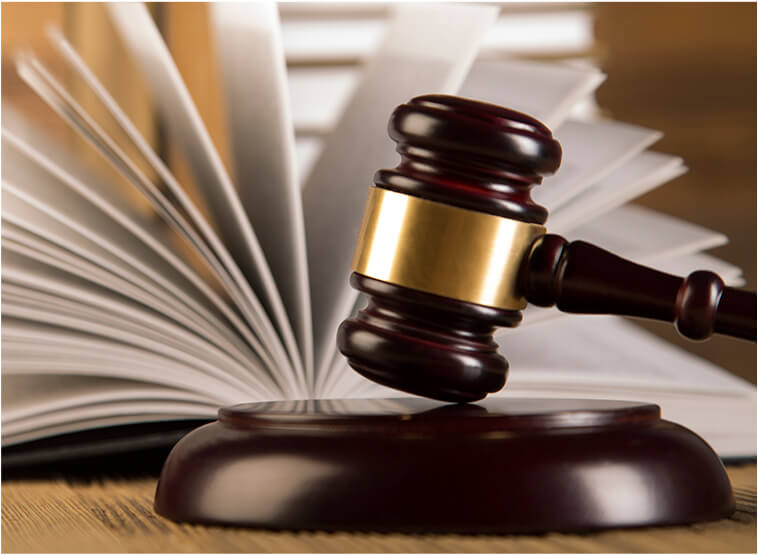 You will be thoroughly informed throughout the progression of your case and if questions arise, I am highly accessible. I am immediately notified of your legal need 24 hours a day, 7 days a week through my telephone system. I regularly respond to client/potential client requests after hours and on the weekends.
At the Law Office of Matthew N. Fech, P.C., my goal is to provide quality legal representation to each of my clients. In my17 years of practice, I have learned how delicate my clients' legal needs can be and I work diligently to help my clients achieve their desired goals.
I offer various types of payment and fee plans to serve my clients. I offer evening and weekend appointments to accommodate your busy schedule.
>

Attorney Profile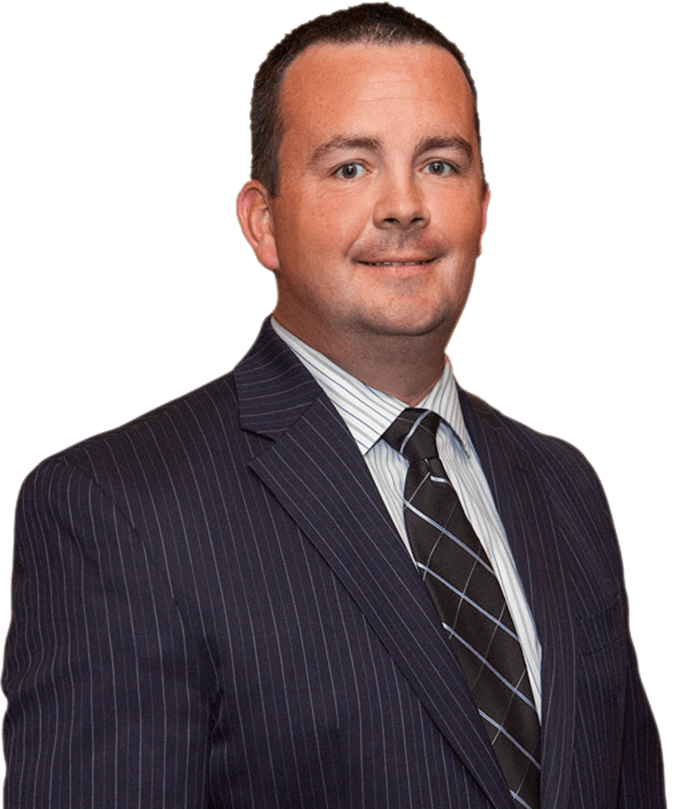 Matthew N. Fech
My practice is dedicated to criminal defense law – if you are facing a criminal defense law issue, please contact our office for a free initial consultation. You will work closely with me and my assistant during all stages of your case and we will work together to reach the best possible outcome for your particular situation.
There is no substitute for experience, and the process of choosing an attorney is an important one. Consider working with me at my firm, I accept cases throughout Lake County and Northwest Indiana.
>

Read Our Reviews
>